What is Pantone's Color of the Year for 2018? Bright Purple!
https://www.npr.org/sections/thetwo-way/2017/12/07/569153010/purple-is-the-color-of-the-year-for-2018
Baubles & Whatnots has a great deep bucket velour cloche in bright purple that would be a great showstopper topper! Has a very British feel.  Love the shape. Feels so Mod. If you need a pop of color that's on trend, this is the cloche for you!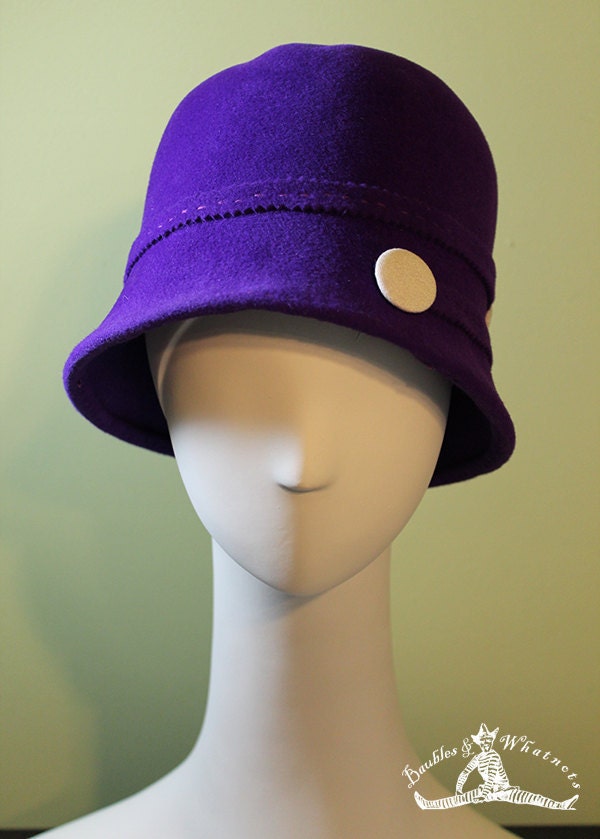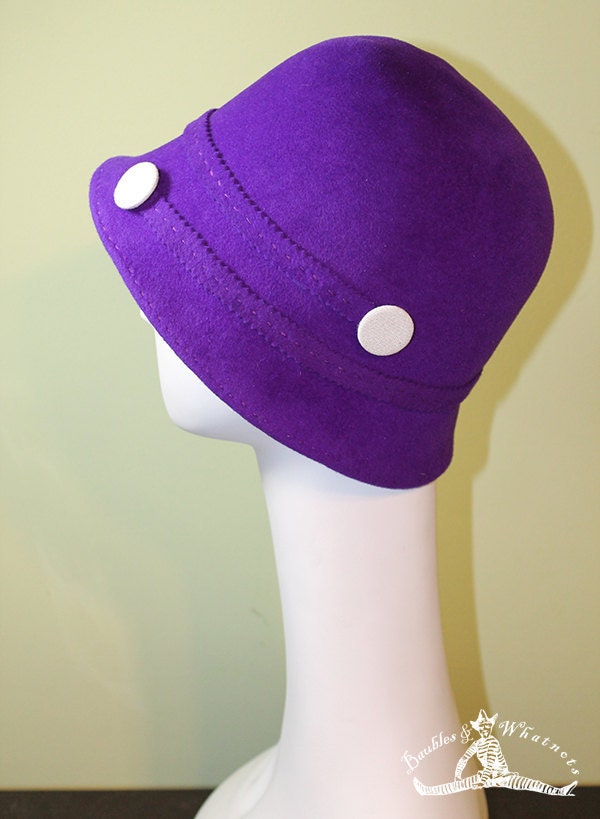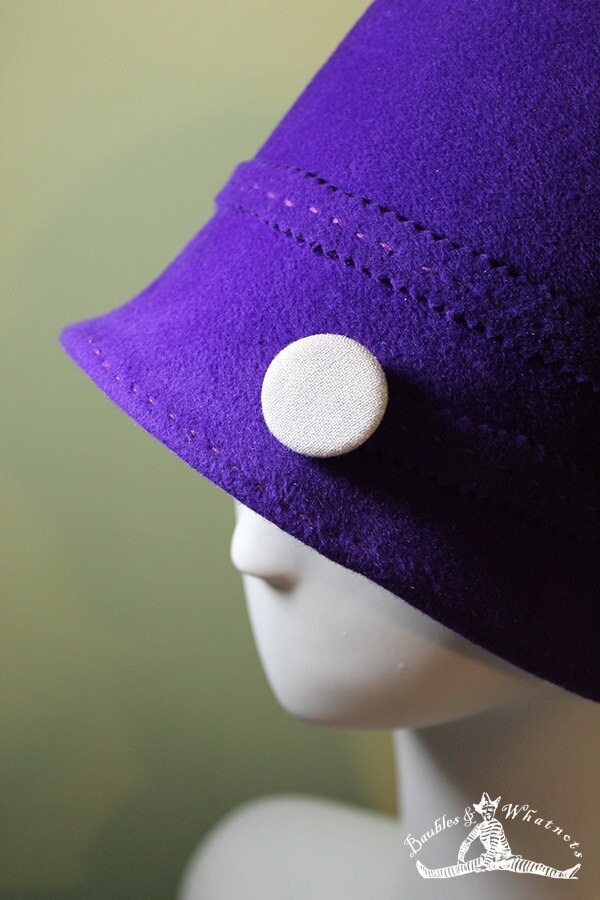 Remember - I do custom hats too... so if you're looking for another shape or style, feel free to reach out (click on CONTACT US at bottom of page)!